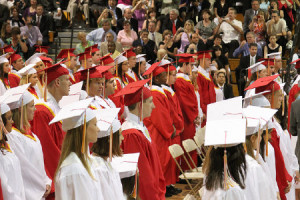 Phoenix Alternative High School is located in Powers, MI. We are an alternative school that serves students in grades 9-12 from our consortium school districts (Bark River-Harris, Carney-Nadeau, & North Central Area). We do consider students from other school districts if we have openings. Click here for our application form.
This alternative program was established in 1997 to provide an education to students who have dropped out of high school or are in imminent danger of becoming a drop-out. Alternative teaching methods and discipline systems are utilized to educate students who cannot succeed in the regular high school environment.
Alternative schools are public schools that offer nontraditional education for students whose needs cannot be met in a regular, special education, or vocational school. While alternative schools are distinct from regular, special education, and vocational schools in their teaching approach or classroom environment, they can provide similar services and/or curriculum for students. Alternative schools include schools for potential dropouts, residential treatment centers for substance abuse, schools for chronic truants, and schools for students with behavioral problems.